---
Overview
---
Social media is constantly evolving and if we talk about Instagram- which possesses about more than two billion monthly active users, is no exception. Instagram offers the effective potential to build your brand.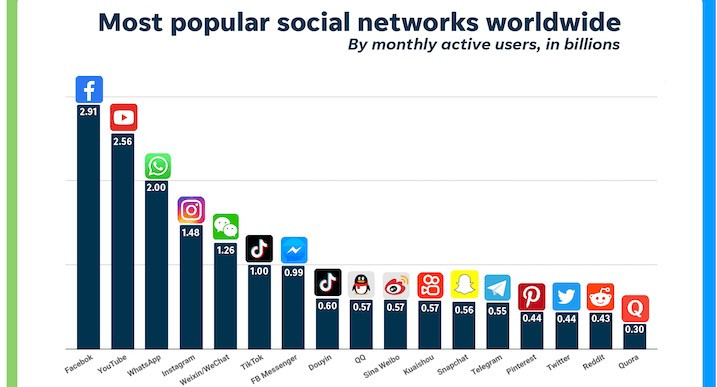 (source: Statista)
Instagram is completely a visual-based platform that makes it easy for people to beautify their pictures and provide all the necessary editing tools.
The digital asset management business Webdam observed in 2017 that the growth of graphic social media platforms outpaced that of text-based ones.
With these Latest Instagram Trends, your business is sure to make it to the top of the feed!
---
10 Instagram Marketing Trends for 2023
---
When it comes to Instagram trends- the only Constant is Change.
To mark your presence in social media, it's important to know about Latest Instagram Trends so that you can build an effective social media strategy and social media content calendar that are relevant to the success of your content.
Read on to learn about Latest Instagram Trends you need to keep up in 2023!
Instagram reels will grow in popularity
Instagram reels were launched in 2020 and slowly made their way to users in 2021. This new Instagram micro-video feature was developed as a rival to the immensely successful TikTok.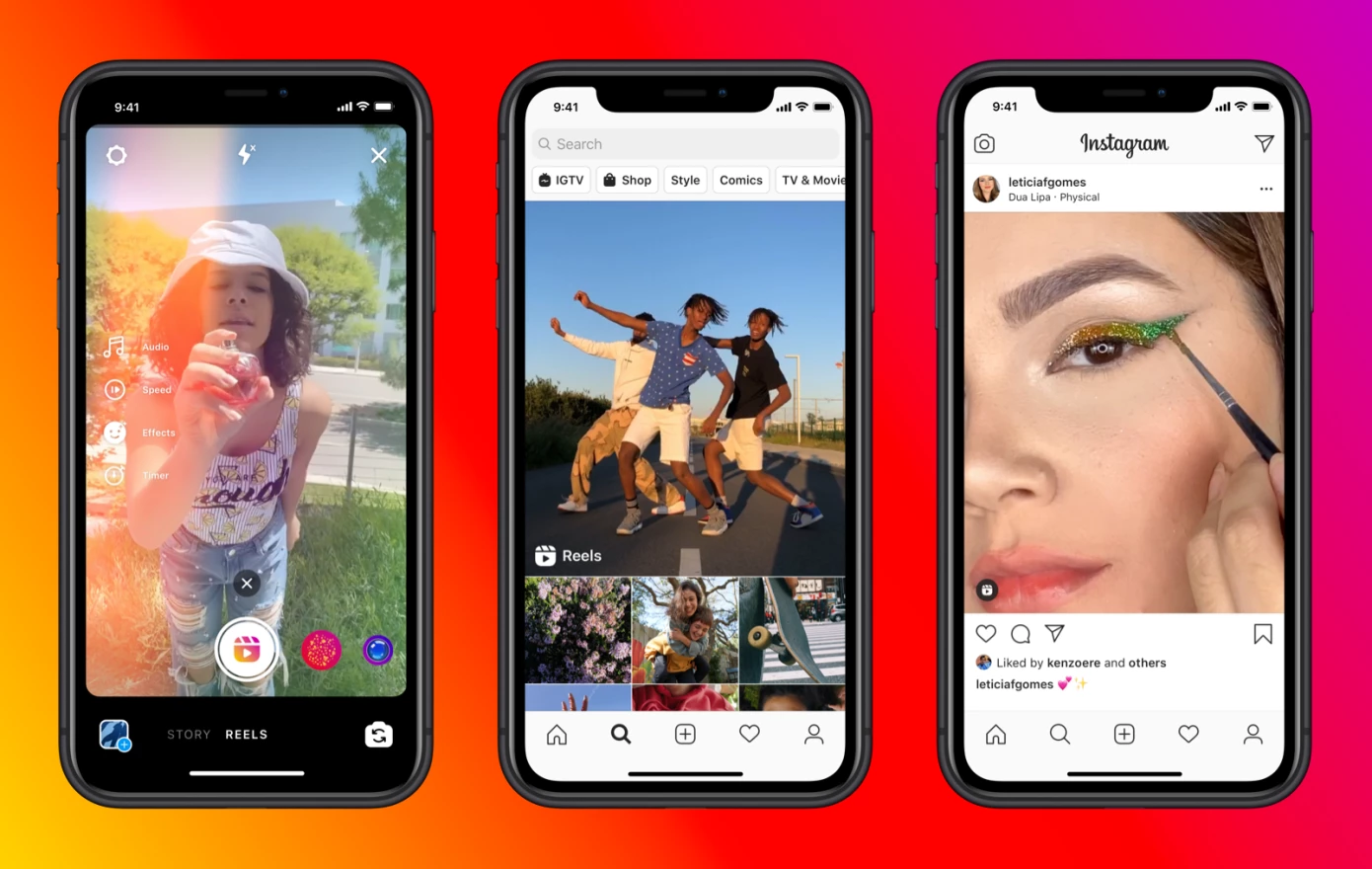 Initially started as a 15-second small video, Instagram Reels can now be up to 60 seconds. The new Instagram features will be that users can now upload reels of up to 90 seconds.
It is also examined that reels get 22% more interaction on Instagram compared to a standard video.
Instagram Link stickers will give full access to story links
The new Instagram features are updated as Instagram now allows to add links in Stories to all accounts- even for personal accounts.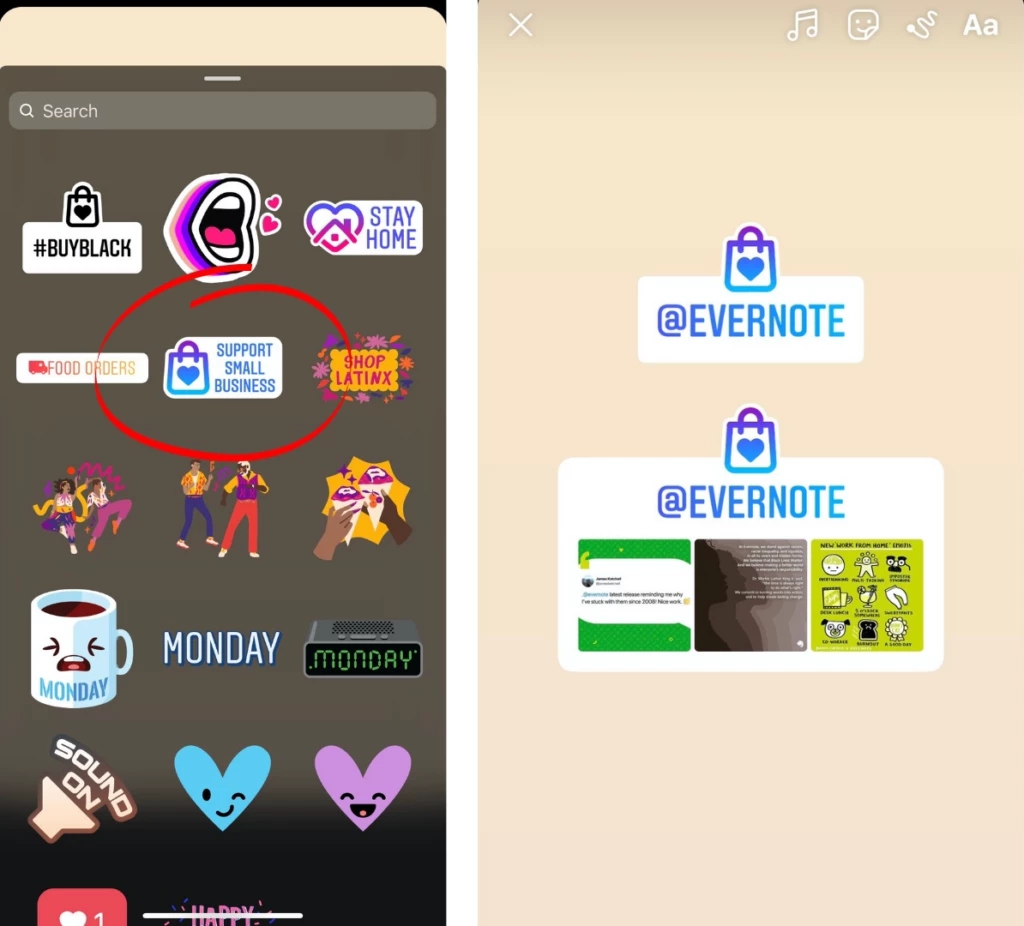 Simply Create an Instagram story and tap on the "Stickers" icon. This includes organizing and educating around equity, social justice, and mental well-being and promoting new product drops to customers.
Instagram stories will get more "engaging"
In addition to link stickers, Instagram stories provide numerous other stickers to help increase engagement.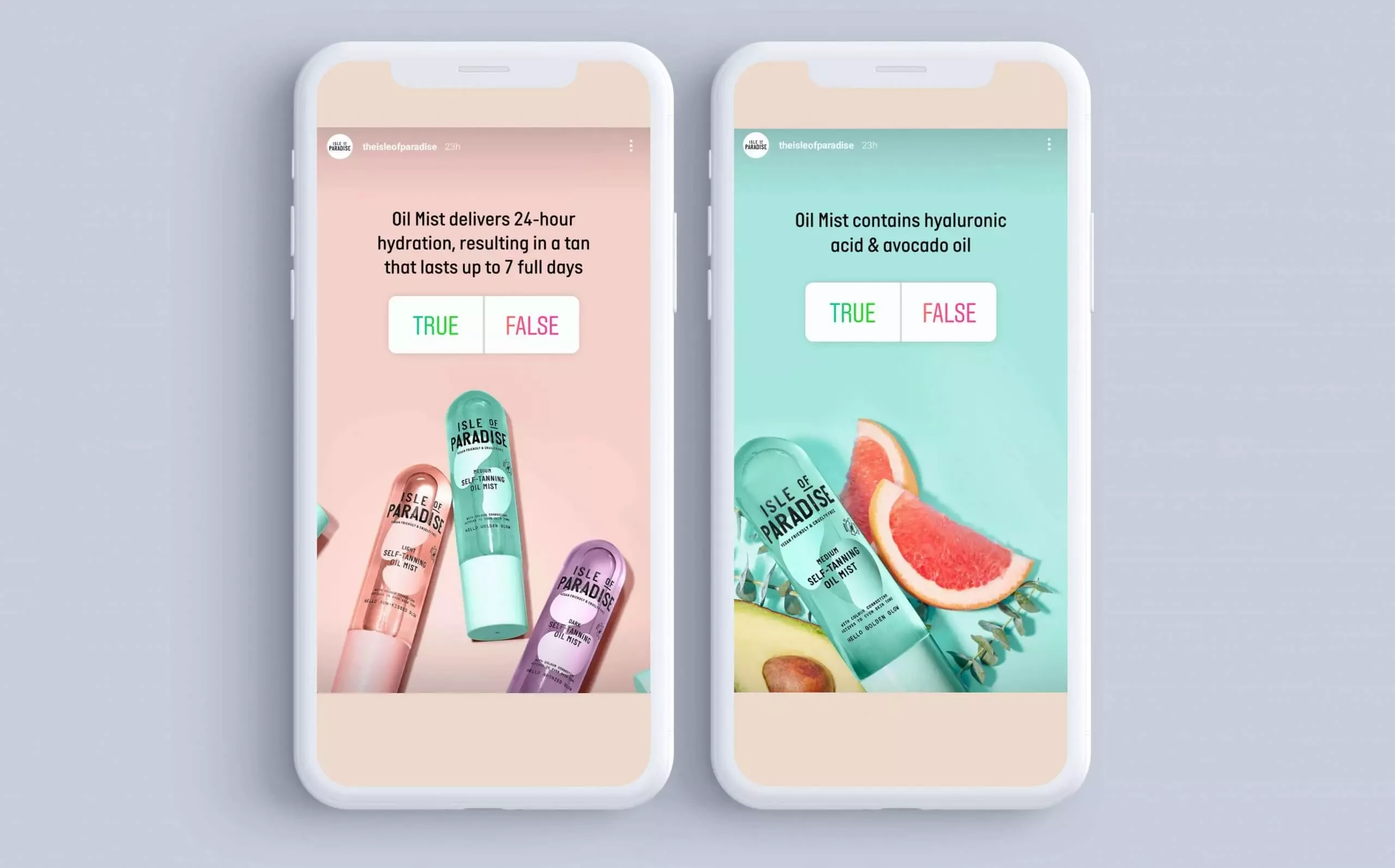 One of the Latest Instagram Trends is "Add yours" in Instagram stories which allows your followers to submit their own photos to the subject by posting them on their own stories after you make a challenge.
Additionally, Instagram Stories can now be up to 60 seconds which also allows you to capture and upload videos.
Promotional strategy on Instagram story ads
Look no further than story advertisements if you're seeking the finest place to execute promotions on Instagram. Story ads appear between user stories, increasing the probability that users will see and interact with your ads.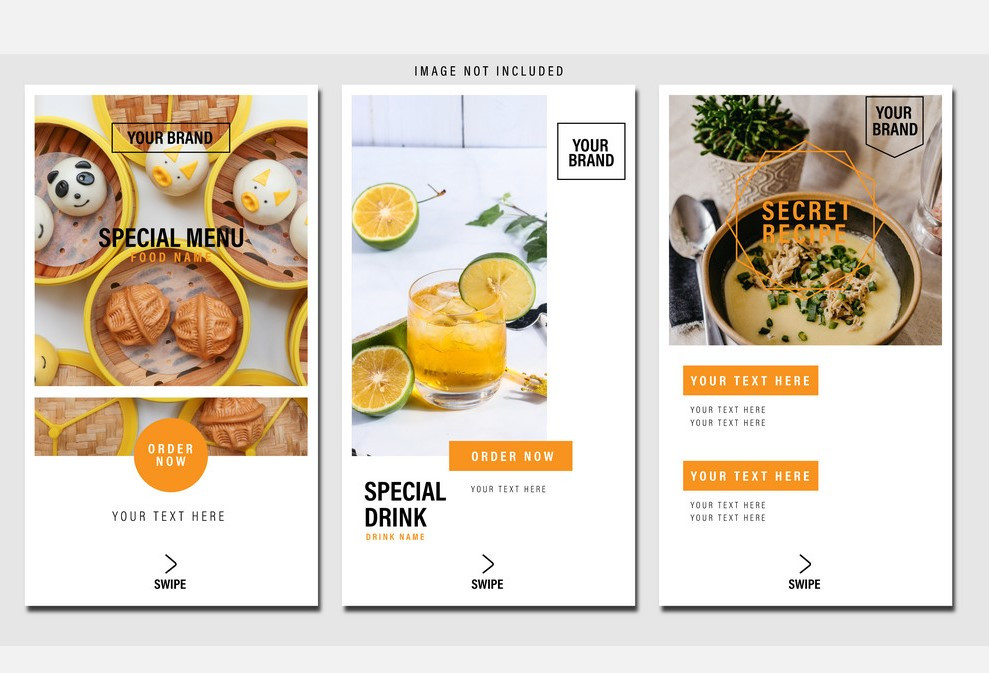 You can choose from a variety of objectives for your Instagram story ads, including brand awareness, traffic, engagement, video views, and conversions.
Tip: Create full-sized, 1080 x 1920 pixels for your ads, otherwise your ads might not get the desired effect.
Marketers are relying on Twitter Card Previews on Instagram
With post previews, Instagram has made it easier (once again) to promote your Instagram posts on Twitter.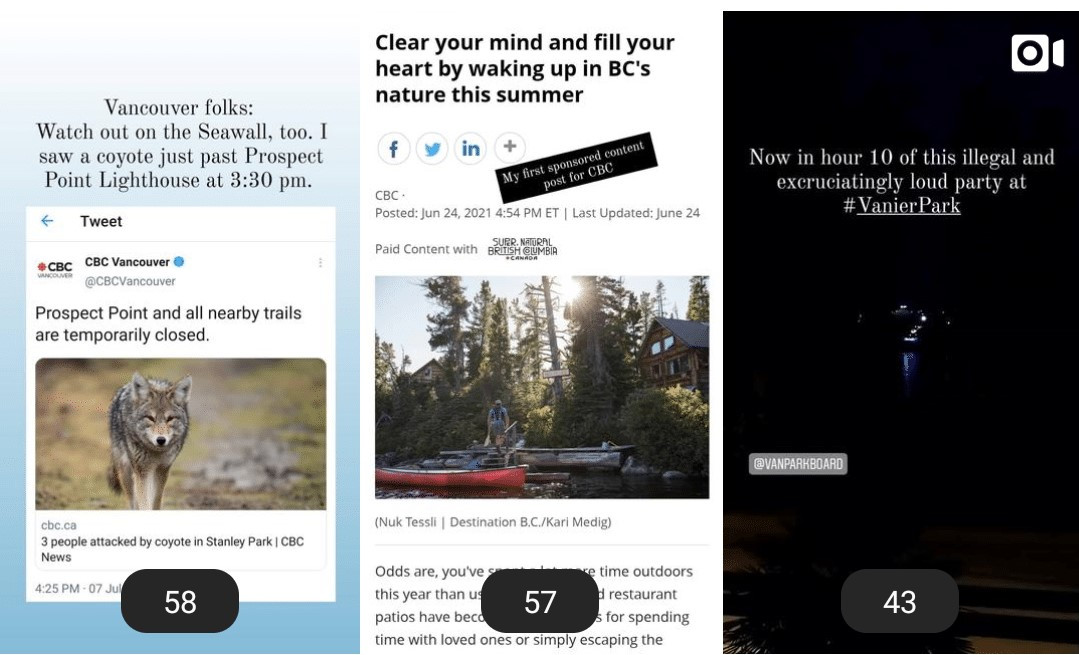 To grow your following on both networks, you may now share new Instagram photos with your Twitter followers. These Latest Instagram Trends also allow you to share your tweets directly to your Instagram stories.
Privilege to let your customers shop on Instagram
Instagram has made it easier for creators and eCommerce brands to generate income through the platform. It is stated that brands want to make sure their items are as accessible as possible because 70% of consumers look to Instagram for their purchases.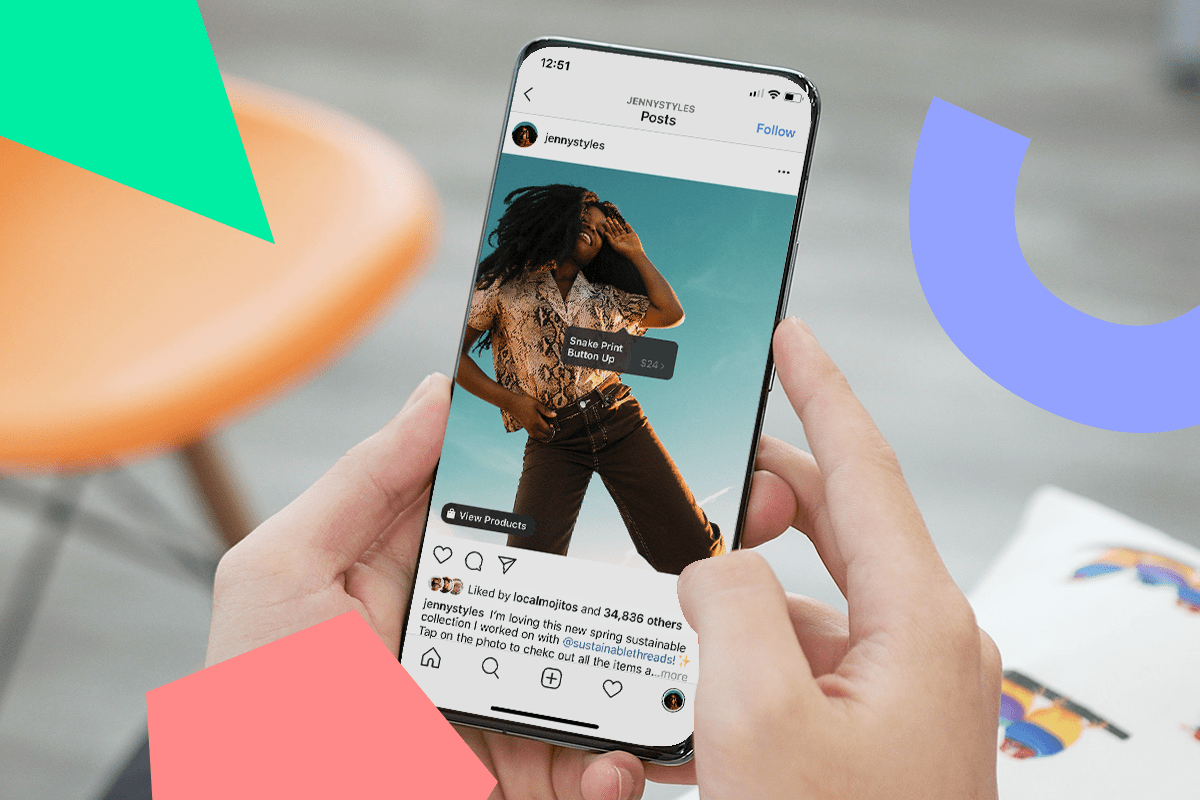 With the help of the Instagram shopping feature, brands can reflect their entire shop and break it down into categories such as new arrivals, sale items, and more.
Working with creators is now easier
The Network has been making it easier and easier for companies and creators to work together because influencer marketing is so prevalent on Instagram.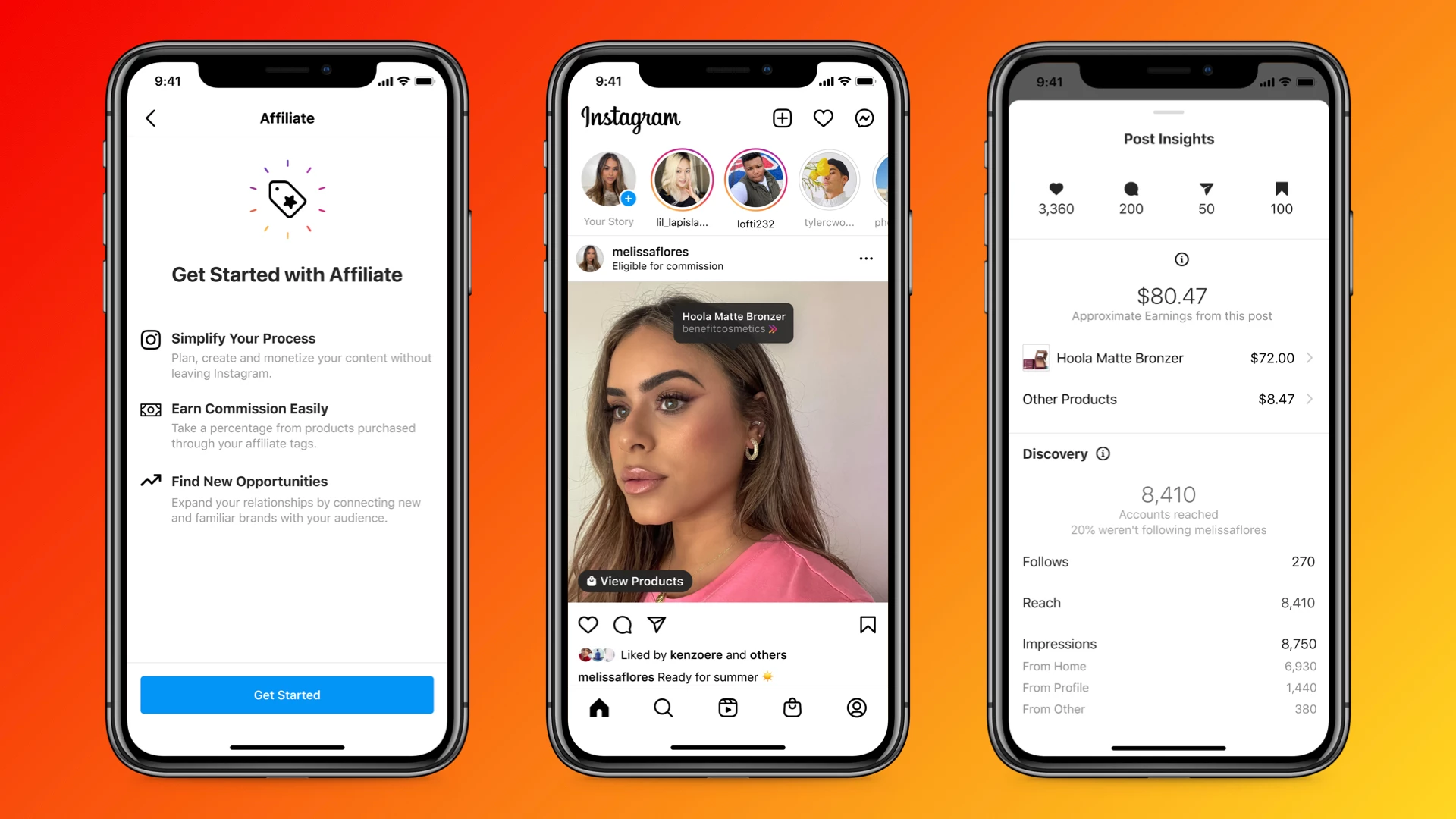 This new Instagram features benefit companies to search and communicate with creators right inside the Instagram application.
More businesses and artists use Instagram for their campaigns as a result of the relationship between influencers and brands being made more efficient.
Additionally, Instagram is now testing to launch of a native affiliate platform that benefits creators to earn higher revenue by promoting their products and services.
Sharing tweets and memes
If it fits with your brand personality, have some fun with your Instagram followers by sharing emails that are relevant to your business.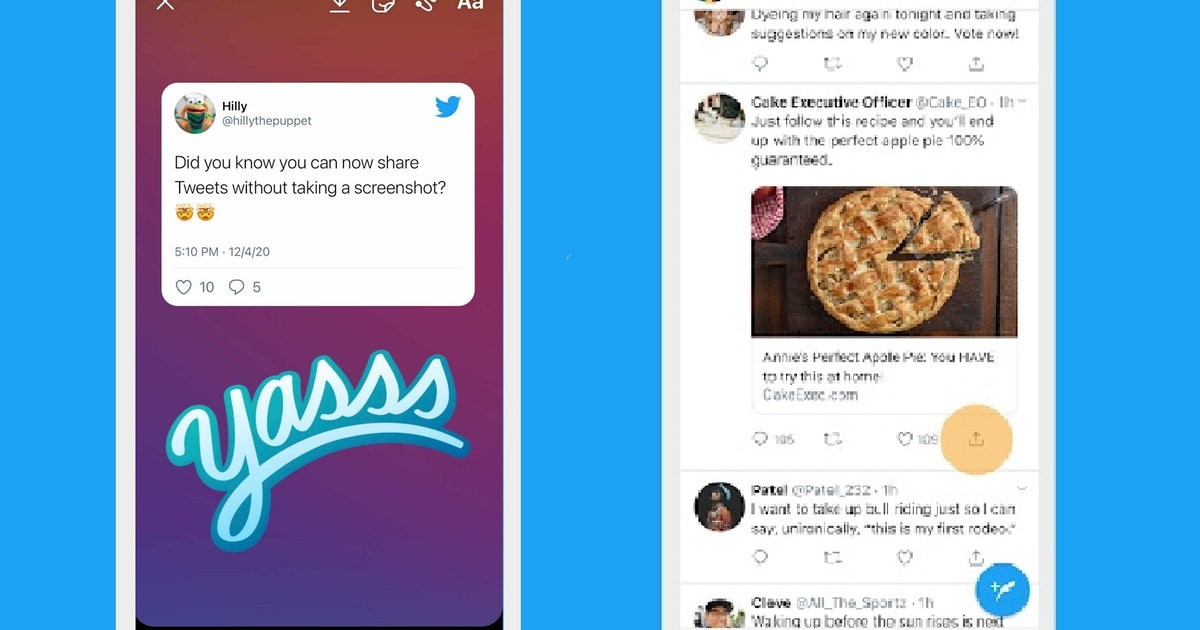 You can also cross-promote your tweet in your Instagram feed. Though we already talked about sharing tweets in your Instagram stories, you can also add screenshots of those tweets. This is also one of the Latest Instagram Trends.
Cause Marketing
Instagram released this feature in response to the effect of COVID-19 on the economy as a social fundraising feature. Users can organize fundraising events for themselves, their companies, or important causes that are close to their hearts.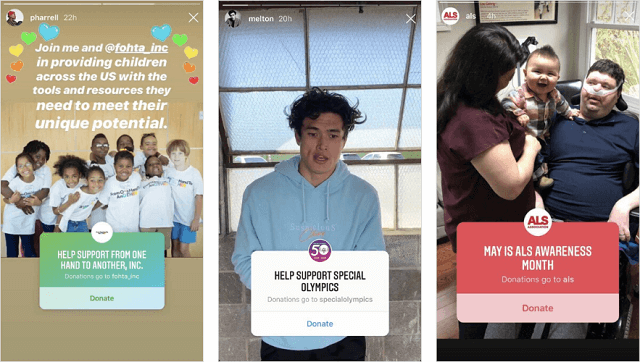 When this feature was released, users on Instagram and Facebook collected a huge amount of funds for those impacted by the pandemic.
As a result of the ongoing conversation about racial justice, Instagram has also "seen a significant surge of digital activism."
More Live Content
"Instagram Live usage surged by 70% in a single month", claims Business Insider. You can have live chats with your audience with this feature. Mention each new follower by name as they join your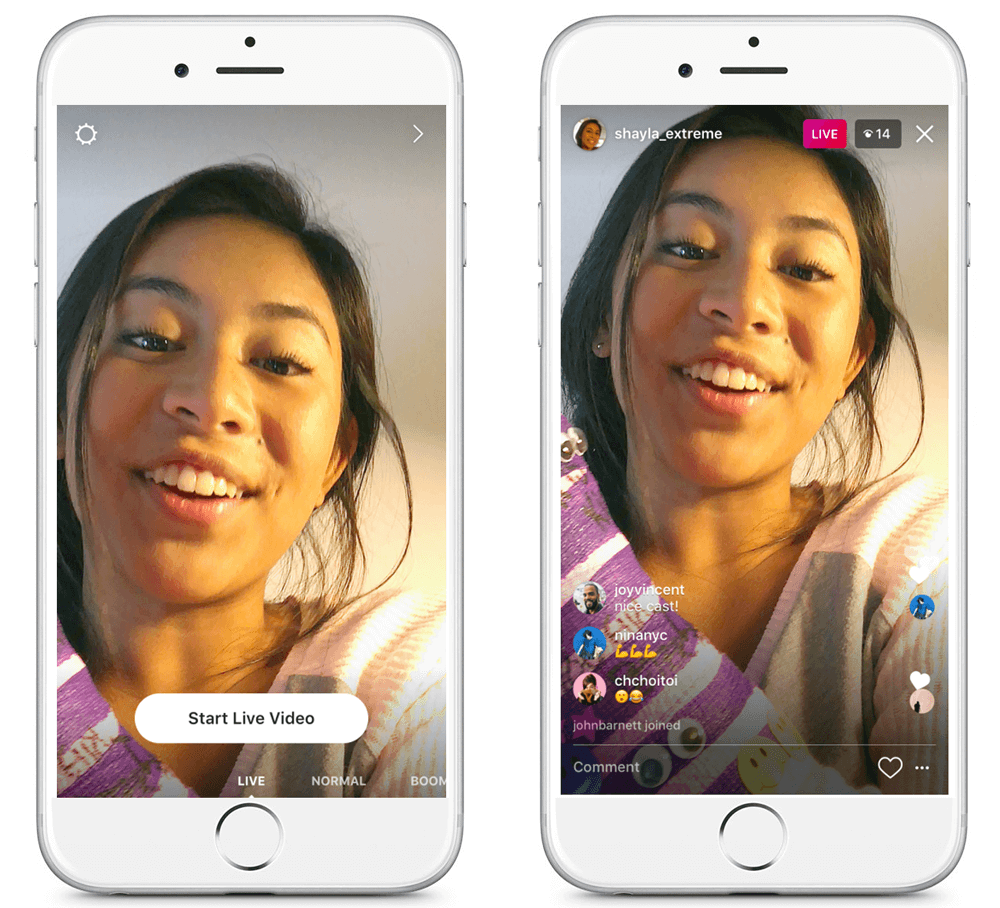 This new Instagram features also allows you to answer the queries and doubts of your followers in real-time.
Keeping up with these Latest Instagram Trends creates a strong brand presence on Instagram and is also a big part of Instagram's Marketing Strategy.
Connect with a relevant Social Media Optimization Company to create a brilliant and engaging marketing strategy and also provides the required Social Media Optimization Services to help your business outperform your competitors at every step.
---
Why use Instagram for small businesses?
---
For small businesses, having a well-managed Instagram presence can be very beneficial. A properly documented Instagram Marketing strategy is efficient enough o carry forward your marketing outlet.
According to research done by Instagram, 81% of users said that Instagram helps them to research new products and services.
Read on the tips & tricks to maximize Instagram Engagement for small businesses!
---
Why does Instagram engagement matter?
---
Instagram engagement is determined by how your followers respond to your posts, not by the number of users actually follow you.
Additionally, the engagement rate does not reflect the content and whether it resonates with your audience or not. The Instagram Algorithm considers engagement rate to decide what content to show to users.
These metrics include:
---
6 tactics to boost your Instagram Engagement
---
Instagram Engagement is often a priority for successful social media marketers looking at its popularity. Here are a few tips to increase your Instagram engagement:
Know your audience
Identifying your customers is important as it keeps your followers engaged. The content that you create will not be possibly engaging if you have no clue what interests and inspires your customers. Here are a few ways to know it:
Establish buyer personas
This features an accurate representation of your ideal customers. These include:
What are their needs and pain points?

What are their hobbies?

What work do they engage themselves in?

What is their schedule?
Follow up on Instagram Audience Insights
Use Instagram insights to find out more about the performance and follower count on your account. Additionally, you may see information about how your audience interacted with particular posts, Stories, videos, Reels, and Live videos.
Under the "Insights" section, click "Audience". You will find details about "people" as how they interact with your post, including their locations, ages, as well as gender.
Keep up with your competitor's profile
Keep track of:
What content are they sharing?

What type and who all likes and comments on their post?

How do they interact with their followers?
Introduce a social listening tool
This tool monitors and analyzes and mentions your brand or products. This also helps in analyzing keywords and seeing what people are saying about your brand and what they want you to address.
This Instagram Marketing Strategy is sure to pull audiences that lead to positive conversions. Connecting with Dixinfoetch, the Best SMO Company, helps you to be ahead of your competitors.
Make it a conversion
Don't just write content and expect to be praised. Give people the chance to communicate back and forth with you. After writing a catchy caption and adding hashtags with required emoticons, it's time to tell them to take action.
For example, at the end of the content of explaining a method or strategy, you can ask questions like, "Who tried this one already?".
If the post generates comments, make sure that you reply to each one of them. But staying on top and maintaining this is sometimes difficult, as the notifications on Instagram disappear.
Create interesting stories & reels
Everyone loves Instagram reels, especially when it's interesting and informative. These short videos are an excellent approach for marketers and company owners to increase visibility and interaction on their pages.
Instagram reels have endless options for businesses: share customer experiences, make memes, how-to-videos, behind-the-scenes reels, and many more.
Use Instagram's interactive features
Interactive Instagram features like Stories, polls, quizzes, and sliding scales encourage people to engage with your content.
These Instagram stickers just take for someone to vote for a poll, rate that beautiful place, etc. These small interactions create a bond between your business and your followers.
Be consistent
Since active users are rewarded by the Instagram algorithm, posting frequently will help your content reach a wider audience. Experiment with your schedule to discover the best time to post content that is suitable for your brand.
According to Marnely Murray, co-founder of Shored Up Digital, "consistency kills the competition." He also adds, "As a business, you should be posting every day. I want to see your content if I choose to follow you."
On average, a particular business should post once a day as posting more than once sometimes breaks your audiences.
Analyzing what's working for your business
Analyzing your content to determine what resonates with your audience is an excellent initial step if you want to increase your Instagram engagement rate. When you know what types of content are getting the most engagement, you can start to plan and deliver more of that type of content.
For instance, you might consider sharing more user-generated posts if they receive more engagement than other posts.
You can also self-analyze your content by maintaining notes on which posts have the highest engagement.
By applying our top-notch analytical strategies, you can gain quick results and see which posts have the highest engagement rate in just a few clicks.
---
5 Instagram SEO tactics to rank higher in 2022
---
What is Instagram SEO?
The practice of Instagram SEO involves enhancing the content of your posts and Instagram profile to make them more visible in search results and suggested content feeds. Executing this well will raise awareness, following, and interaction.
Why is Instagram SEO important?
Instagram SEO is essential because it can assist you in reaching a larger audience and growing your following. You can increase your visibility and attract more followers by optimizing your account and content for search engines.
More than 200 million Instagram users visit a business profile every day, claims AdEspresso. Evidently, a lot of people, including your prospects, use Instagram to find new companies, brands, and goods.
5 tips to help you succeed with Instagram SEO
Prioritize your keywords
In order to meet customers' demands, you must understand what they are searching for, which is why keywords are crucial. Identify your keyword before making a single change to your Instagram content/profile.
There are certain keyword research tools like Ahrefs, SEMrush, etc, that help you to keep up with trending keywords.
Tip: If you are having trouble brainstorming keywords, you can open the Instagram search bar and start typing the words that are relevant to your business. Instagram will show you the highest keywords and hashtags.
To make your "keyword search" journey easier, you can also connect to an SMO Company and let them do the job.
Establish effective KPIs
How are you going to measure the progress of your Instagram SEO? Measuring progress is an important stage as it determines which optimizations are successful and which are not.

It is important to set a few Key Performance Indicators (KPIs) for your business. With the help of Instagram Insights and an effective

SMO Company India

, one can track these:

Reach

Website Clicks

Impressions

Profile Visits

Followers
Optimize your username & bio
Including relevant keywords in your bio and description is another crucial aspect of Instagram SEO.
Make sure to include the appropriate keywords while creating your bio and description below your profile so that they are optimized for Instagram SEO. To attract a broad audience, use keywords not only in the description and bio but also in your captions.
Finally, your Instagram profile should be in good shape as a whole if your username and bio are both optimized.
Optimize your hashtags
Hashtags are essential to Instagram SEO. To increase the visibility of your account, you must experiment with the appropriate hashtags.
The hashtags can be arranged and sorted by keywords for various postings and objectives. You can also reach out to Dixinfotech, SMO Company India, to organize and know about trending hashtags that suit your content criteria.
Add alt text to Images
You must not be aware of this, you can also add alt text to your Instagram pictures in order to optimize the pictures on your website and blog. Select "Advanced Settings" at the bottom of the caption screen once you've inserted an image.
You can add alt text by scrolling down to the "Accessibility" section. This improves your Instagram SEO while also making your posts more accessible.
You can quickly achieve maximum reach and receive the benefits of enhanced discovery by concentrating on continuous Instagram SEO for your brand.
So what are you waiting for? Start scheduling your SEO-optimized Instagram posts right away!
Don't forget to try Dixinfotech, SMO Services India, and use automated suggestions to optimize your Instagram posts and witness the highest engagement.
Keep your audience in mind, and engagement will follow
"When you say it, it's marketing. When they say it, it's social proof."
Andy Crestodina
Finding out what your audience wants to discuss, share, and enjoy is the first step in determining how engaged they are on Instagram. The key to increasing engagement is to produce and distribute content that satisfies their needs.
According to Russell, "We spend a lot of time connecting with customers to find out what, exactly, they want. Then, we offer them more of what they want, and they look forward to our posts because the posts are more about them than about us."
Are you ready to measure and improve your Instagram engagement rates? Connect with the Best SMO Company (Internal Link: https://www.dixinfotech.com/contact-us) to try out our new and strategic features.
FAQs
What are the latest trends on Instagram?
What is the new Instagram update in 2022?
For now, Instagram is testing its new feature called creator marketplace. With the help of this functionality, creators will be able to communicate with businesses about branded content collaborations right from the app.
Can Instagram reels be horizontal?
No, you cannot upload reels in landscape orientation on Instagram. However, you can resize the video using a video editor, or you can just submit the video in landscape mode and hope that consumers would flip their phones over to view it.
You can also connect with the Best SMO Company to clear all your doubts as we help your business to grow efficiently in every field.
Where are Instagram reels saved?
To access the reels you've saved, follow these instructions. Go to Instagram's home screen, tap the profile symbol in the bottom right corner, then tap the three horizontal lines in the top right corner, select Settings, then click Saved under Account. Find the reels you saved!
How many Instagram posts per day for business?
20% of business accounts made at least one weekly Story post. We can conclude from this research and Adam's comments that posting one feed post and two Stories per day is a good option for increasing your engagement.
To know about customized timings and posts, get in touch with an efficient Social Media Optimization Company as our professionals are well-versed with business needs.
Why is my Instagram not growing?
It is not a one-day task to witness growth in Instagram. It takes weeks and several months to reflect on top.
However, with the help of our SMO experts, your business will outgrow the competitor's business and we also help businesses to make high profits by attracting a huge customer base.
What to post on Instagram for business?
Show off your product range

Go live!

Post behind-the-scenes content

Convert customers with the help of product tag

Announce new products and services

Run Instagram content

Post stories, polls and raise questions

Give the spotlight on employees

Post fun videos and memes

Post quotes for inspiration

Share your community involvement if any

Partner with influencers

These tactics are sure to make your business on top.
When is Instagram's next update?
Instagram is constantly rolling out new updates and features.
Contact us to know more about Latest Instagram Trends and also to apply them to your growing business.